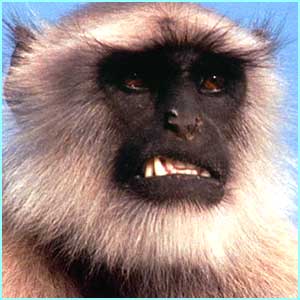 Go to a party in America and meet a stranger. Most likely you'll be asked or ask the question, "What do you do for a living?" as if a job is a person's most defining feature. Go to a party in Europe or Canada or just about anywhere else in the world and the inevitable question asked will most likely be, "What do you do for fun?" See the difference in priorities?
I got angry at my mother this morning because one of the first things she asked me was about work. I have been unemployed since the school year ended in June. And I've already asked my parents to not ask me about work. They don't have any job to offer me or any leads in teaching, and I've assured them they'll be the first to know when my employment situation changes. So don't ask.
Their curiosity is understandable. Jobs are common fodder for discussion. But how many of us know what our loved ones really do for a living, the hour to hour tasks that make up their work day? I think it interesting that my parents are so interested in my employment situation, but when I had a full-time public school teaching job, the kind of job that begets a slew of interesting stories, they rarely asked, "What have you been teaching lately?"
Want to know what I've been up to lately? In the last week or so I've played open stage three times, six different songs. I've also read a bunch of books, seen a bunch of movies on DVD, visited a chiropractor, took my son to his first movie theater experience, a free showing at the Egyptian Theatre, gone camping, collected cans, played many rounds of disc golf, cleaned my place and organized my books, written some poetry and an outline for a novel. I've written about these activities here and at http://www.twitter.com/greglocascio Why not ask follow-up questions to something I've written? Then, do something revolutionary: Actually listen.
More than 10 years ago, shortly after I graduated from college and moved to northern Wisconsin, I wrote each of my siblings and parents long letters, pouring my heart out to them, letting them know how they've affected and influenced me, in an effort to foster closer relationships with them. Did even one of them respond to these letters? No. We're just not a very close family. It's just the way things are. There's love and acceptance, but not intimacy. Two out of three ain't bad. Honestly, I now would probably back off if my siblings or parents tried to be closer.
A good symbol for my family is a model of the solar system. We are in our own orbits. Every once in awhile the planets align -- holidays, etc. -- but for the most part we live in our own worlds, oblivious to the activities on the other planets until their shadow falls across us. Our tides are pulled, but anything closer would be cataclysmic.
There's this little game I play now and again. In interactions with a family member I will make a point not to reveal any details about my life unless asked. And I will only ask questions if genuinely interest. Otherwise, I remain silent but for the occasional uh-huh or nod of the head. Yesterday I did this talking with a sibling on the phone. I looked at the time on my phone when I went into quiet mode. 25 minutes later I had to interrupt the monologue to get supper ready. Did I feel slighted or ignored in this one-sided conversation? No. This is normal.
Family gatherings are, from my perspective, great listening experiences. And this manner of being has affected my life in far-reaching and positive ways. It feels very liberating to let go of the notion that I'll be understood by loved ones. There are other benefits: An independent spirit; freedom from pressure to conform to family values; a journalism and, later, teaching career (both professions depend on good listening/decoding skills). Even the closeness I share with my son stems, I believe, from a hunger for intimacy and understanding.
But there are still rare occasions, like this morning, when it bugs the hell out of me how ignorant my family is of my life, despite my frequent postings and other writings.
This post was written at the request of my mother. She said I should air my complaints on the blog and just let it all out. And, as usual, I've done a half-ass job of it. Every time I try to let loose vitriol unfettered, in writing at least, an internal editor jumps in with a sense of perspective.
But here goes… a rant… ALL CAPS IS APPROPRIATE… I'LL BE NON-SPECIFIC, BUT IF YOU THINK ONE OR MORE REFERS TO YOU, THEN THEY DO!! SO THERE!
I'M SICK OF…
…YOUR WOE-IS-ME ATTITUDE.
… THE WHOLE I'M-JUST-A-SIMPLE-HILLBILLY SCHTICK.
… YOUR SUPERIOR ATTITUDE.
… YOUR WILLINGNESS TO LET OTHERS RULE YOUR LIFE.
… THINKING ABOUT WHAT YOU'RE GOING TO SAY NEXT INSTEAD OF LISTENING.
STOP…
… GIVING UNSOLICITED ADVICE.
… TRYING TO FOIST YOUR RELIGION ON ME. I RESPECT YOUR BELIEFS. PLEASE RETURN THE FAVOR.
… ASKING ABOUT WORK. I'LL LET YOU KNOW WHEN I GET A JOB, OKAY?
… GOING ON AD NAUSEUM ABOUT YOUR COMPUTER PROBLEMS.
… BEING A PUSHOVER.
PLEASE…
… VISIT WHENEVER YOU WANT. THE DOOR IS ALWAYS OPEN.
… LISTEN.
… ASK GOOD QUESTIONS.
… WRITE ME A LETTER. E-COMMUNICATION IS STILL SECOND BANANA TO A HANDWRITTEN LETTER.
… KEEP THESE RANTS IN PERSPECTIVE. NOBODY'S PERFECT. WE ALL SUCK IN UNIQUE WAYS.